Custom gift boxes for mama or the whole family
the power of unique gifting
Through thoughtfully crafted products and services, we are able to provide mamas and their families with the resources they deserve and products they will love during pregnancy, postpartum and beyond!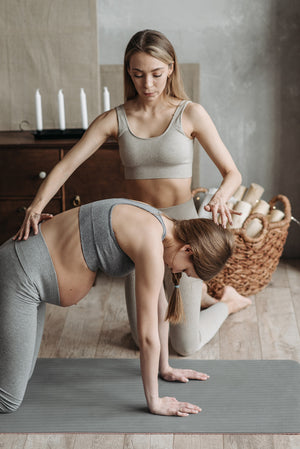 gift with purpose
build a village
Postpartum doula support, sleep consultations, pre & post-natal exercise + more!
Learn more
honor & support
corporate gifting
We give employers the opportunity to gift expecting parents a meaningful gift that will support the well-being of their employees & their families.
learn more
★★★★★

My DO LA LA giftbox purchase was perfect for a baby shower. Baby received a lot of gifts, so it was nice that the mom was able to get a nice treat as well! Stefanie is easy to work with and really offers great expertise. I will be sure to use DO LA LA again!

Devynne Marshall

Denver, CO
★★★★★

The perfect gift for any mom - especially those who have the baby gear bases covered and could use a little personal pick-me-up. My girlfriend loved how luxurious the products were; I loved how easy it was to treat her!

Mary Andrews

Denver, CO
★★★★★

Receiving a DO LA LA gift box was such a special treat. Stefanie beautifully curated a package filled with items I loved and frequently used; some I didn't even know I needed or would have really wish I had! This is a perfect way to send love to a new mama in your life because who better knows the needs of a new mama than an experienced doula?

Jenna Koch

Denver, CO
★★★★★

DO LA LA is my go-to for a celebratory Mom-centered gift. Gorgeously curated, delicately packed and lovingly presented, the unboxing is a luxury experience just for Mom. I especially love that each box includes both practical and pampering products — things she might not normally splurge on for herself, but she's so glad it's on hand in those first post-natal days and weeks!

Kim O'Connor

Denver, CO
★★★★★

I received a lovely gift from a dear friend through DO LA LA. The gift box was so well put together, beautifully wrapped and each item was so special to a 'mumma to be'. The body/belly oil was my favourite and makes you smell and feel like a QUEEN. Also, inside the gift box, was a 1 hour session with the Doula herself. We went over preparation tips for my nearly 5 year old, in welcoming her baby brother. Tips I did not think about and to be honest, was just planning to 'wing it' when the time came. I am so glad for Stefanie's time to share her knowledge and simple tips that I know will greatly benefit this transition. Stefanie also gave me some book recommendations which I am excited to read and learn from. Thank you again for your wisdom and sunny disposition, you were very easy to speak to.

Jasmine McEachnie

Lebanon, NJ
★★★★★

Stefanie (Doula) and Kellie (Sleep Consultant) were wonderful to work with. With so many options, opinions, and preferences with parenting, it's helpful to have a face to face conversation with well seasoned people. Plus, they are much less intimidating than Google! The gift box was thoughtful and was a nice mix of "nice to haves" and "must haves". We would definitely recommend their services to new parents.

Evan & Allie Rice

Denver, CO